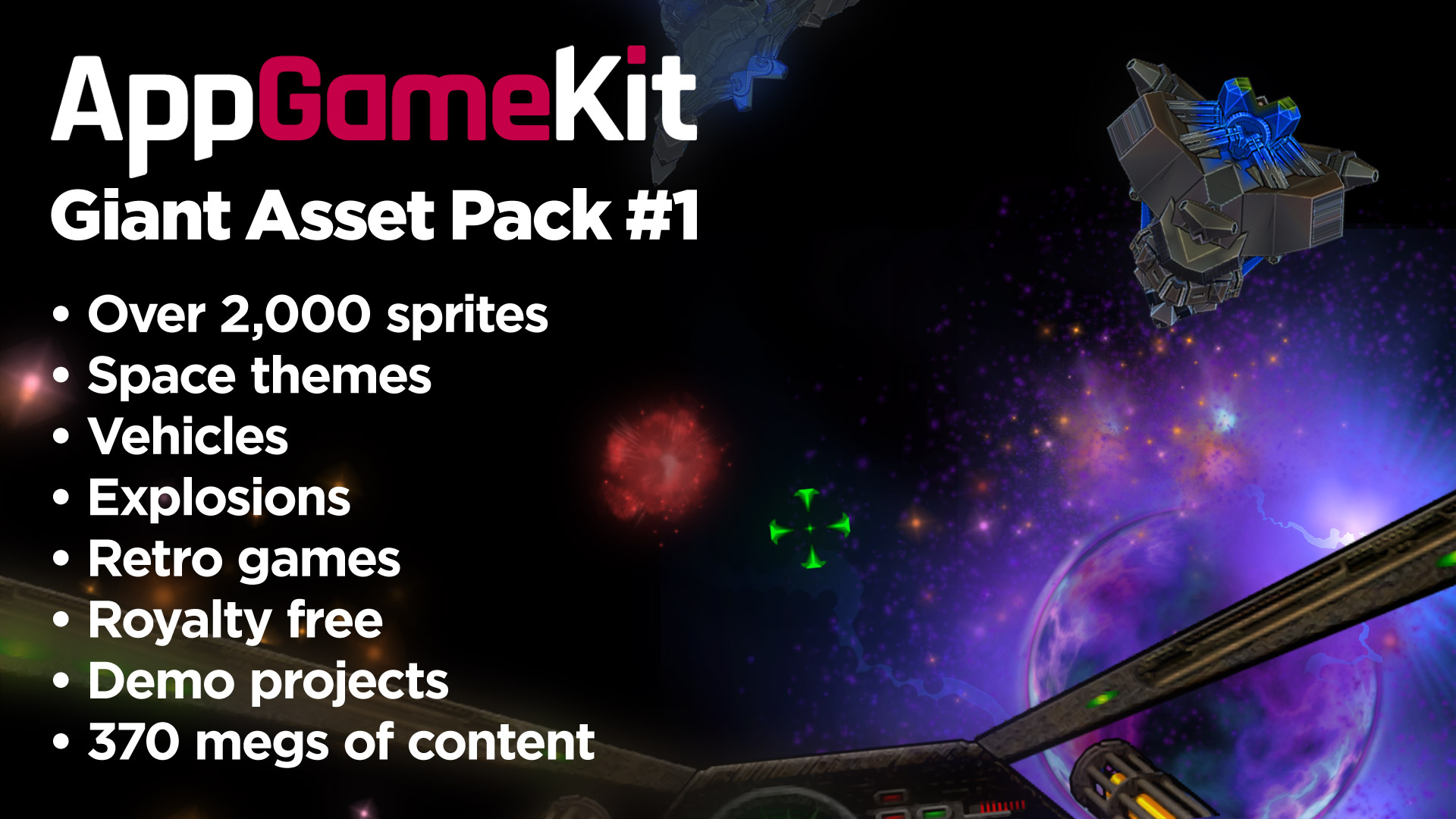 The AppGameKit Giant Asset Pack 1 is currently on promotion.
A total of over 2,000 individual sprites ready for your games including:
Asteroids – 47 sprites and animated sprite sheets
Bats and Ball – Sprite sheet containing 40 sprites for that "famous" game.
Explosions and Fire – over 200 explosive sprites and sprite sheets
GUI – Over 100 buttons for great looking interfaces.
Pickups – Alien pickup sprites
Soccer – 550 sprites for all top-down your soccer needs
Space Construction sets – Create millions of stars and planets from over 200 sprites.
Spaceship construction – over 300 individual sprites which combine into millions of ship variants
Starship – 52 ready made starships
Tank Construction Kit – more than 160 tanks parts to build a huge number of variations.
Vehicles – Sprite sheets featuring 72 variations.