Creating games for Raspberry Pi has never been easier with AppGameKit for Raspberry Pi.
Create games using AppGameKit's same powerful & easy to code syntax, combined with additional features for the Raspberry Pi such as reading & writing to the digital GPIO pins.
AppGameKit provides a fast and reliable gaming engine, allowing you to simply code your games in the AppGameKit for Raspbery Pi IDE;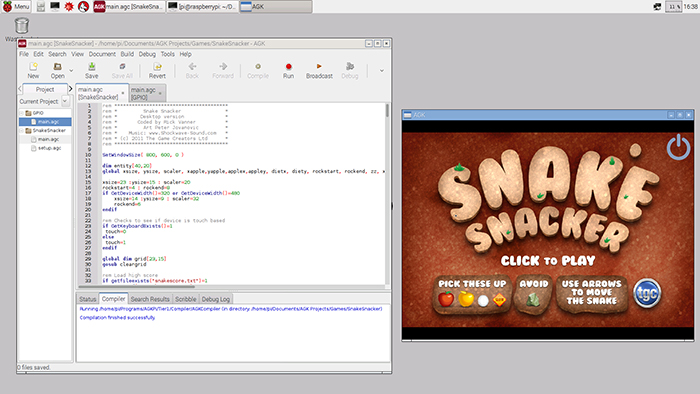 Full Raspberry Pi version support
Develop your app on any version of Raspberry Pi, then distribute your app with full support for Raspberry Pi 1, 2, 3 and Zero.
Cross Platform Development
Broadcast apps from Raspberry Pi to Android and iOS devices using the AGK player app available on the Google Play or Apple AppStore.*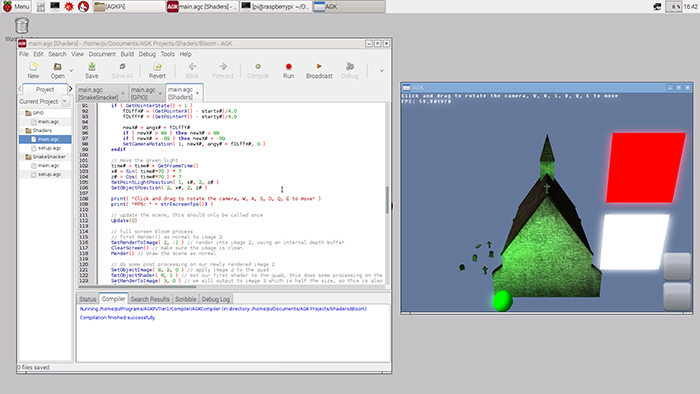 Royalty-free development
Distribute and Sell anything you create without paying any royalties at all.
Will take you to www.thegamecreators.com, requires login or registration of TheGameCreators account to download
* Exporting to APK or IPA is not available in AppGameKit for Pi due to incompatible SDKs.