AppGameKit VR now has two new virtual reality demos with full source code for you to explore and enjoy.
The drum kit is pure fun, just pick up those drum sticks and bash out your own drum solo!
In Duck Shoot your challenge is to spot the flying ducks and pick them off as they fly close to your position. The left hand pumps the shotgun ready for each shot while the right holds and aims the gun.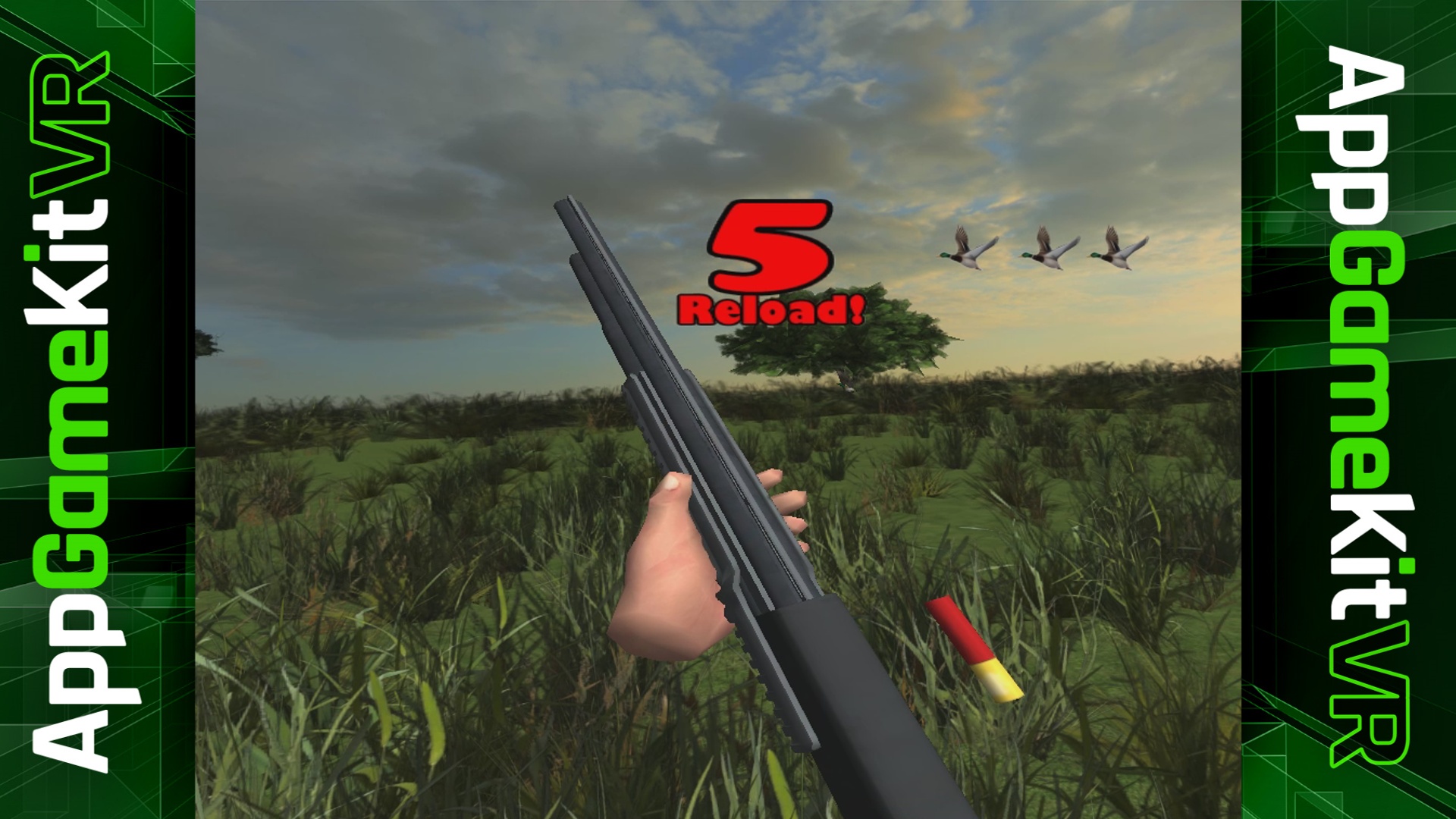 All demos have full source code in both Tier1 AppGameKit Script and Tier 2 C++
Note: The Tier 1 Plug-in has been updated so users must ensure they install the latest Windows.dll and Commands.txt files.
Learn more about AppGameKit VR HERE