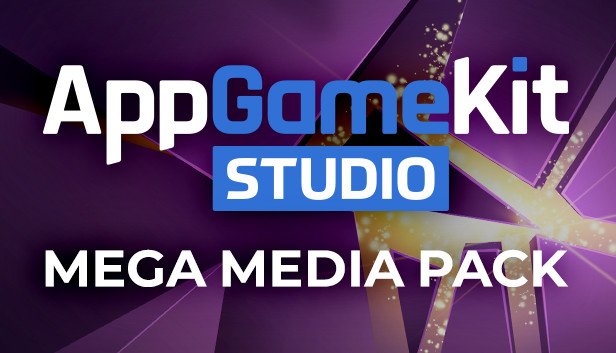 For all AppGameKit Studio owners we're launching the AppGameKit MEGA Media Pack!
This FREE DLC for AppGameKit STUDIO includes these AppGameKit Classic media libraries:
3D Asset Pack
Community Template Games
Games Pack 1
Games Pack 2
Giant Asset Pack 1
Giant Asset Pack 2
3D Asset Pack
Includes over 250 low polygon 3D models, complete with diffuse, normal and specular textures, ready to drop into your project.
The assets are subdivided into eight categories, and provide an ideal starting point for your 3D game or app
Community Template Games
A range of AppGameKit projects with full source code and media to help you learn how different game genres can be created
Games Pack 1
Over 20 AppGameKit game projects you can play, many of which come with full source code
Games Pack 2
Full project source code is included with all the seventeen games in this pack
Giant Asset Pack 1
A library of over 400 megs of 2D art assets are at your disposal. Includes platformer graphics, space genre art, explosion animations, UI art, vehicles and much more
Giant Asset Pack 2
Art for classic board games, pixel art, slots, icons, characters and more - over 350 megs of art assets
Owners of AppGameKit Studio can download the pack from TheGameCreators Order History Area and Steam users can just add the DLC to their library for FREE.